How to Go From Materials Supplier to Solutions Provider
We can no longer survive solely by selling raw materials" – Tsutomu Tannowa, CEO, Mitsui Chemicals
Sound familiar? Materials suppliers, now more than ever, are feeling the pressure to become "solutions providers." As commoditization pushes profits downstream, companies seeking sustainable growth need new ways to capture value. While this is a complex issue with no "right" answer, below are a few strategies we have seen companies implement:
1. Engage with OEMs in areas of strategic significance
In markets undergoing significant change (e.g., IoT, autonomous/electric vehicles, microbiome, etc.) OEMs can be desperate for new solutions. In these areas of strategic significance, industry leaders, who would traditionally interact mainly with Tier 1s, are more willing to collaborate with suppliers further back into the supply chain.
For example, in the automotive industry, next-generation lighting is a priority. German OEMs have started partnering directly with Tier 2/3 lighting suppliers, something they claim they wouldn't have done in the past or for other parts of the vehicle. They are doing this because lighting is an area of high interest, and they are willing to spend the time to develop new partnerships to ensure they have access to differentiated technology.
In general, OEMs are grasping for new ways to participate in emerging markets and so they tend to be more receptive to potential solutions related to these trends. Given their urgency, it may be worth reexamining your technology portfolio through the lenses of these opportunity areas.
2. Make a downstream acquisition in a target market
If you don't have the timeline or resources to establish new relationships with OEMs organically, some companies have chosen the path of buying those relationships along with new capabilities.
Earlier this year, Mitsui Chemicals went from a lowly automotive subcontractor to regularly hosting executives from some of the industry's largest OEMs when they acquired ARRK, a well-known car chassis designer and mold maker. Mitsui Chemicals didn't have a huge presence in automotive, and the investment wasn't small ($247MM), but they saw that the automotive industry was undergoing massive disruption with the rise of electric and autonomous vehicles, and they decided to seize the moment.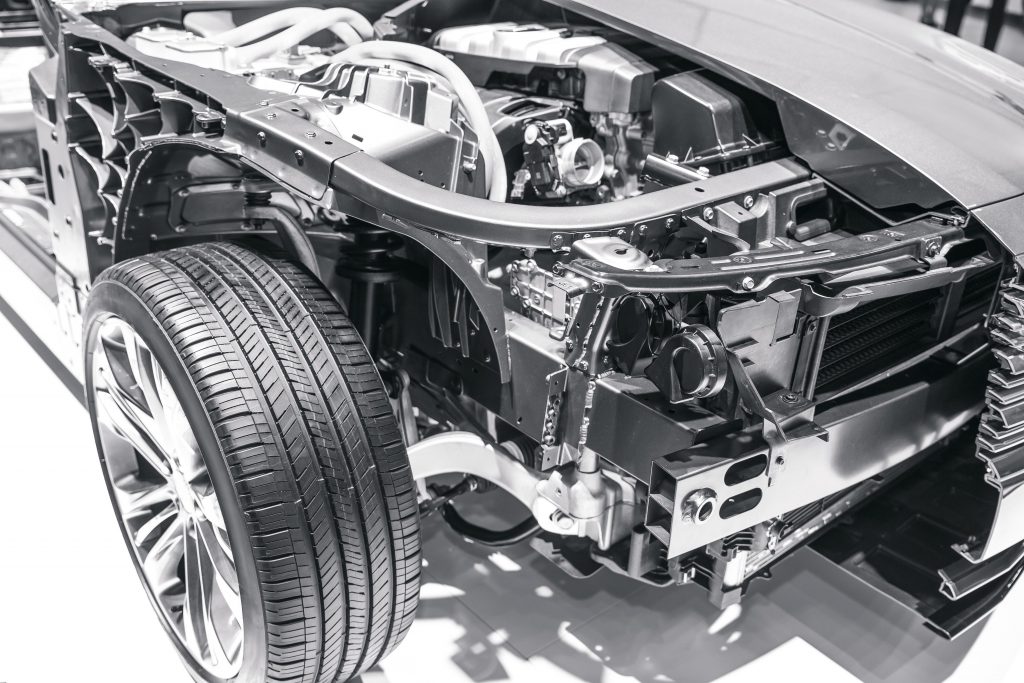 Choosing a strategic domain to pursue, like automotive, and then making aggressive moves to establish yourself in that market could pay off in the long term. It may seem crazy or risky, but sometimes there are opportunities and circumstances that call for this approach.
3. Build up your know-how in application engineering
Maybe making a huge acquisition to forward integrate feels a bit too far outside of your comfort zone – fair enough. But if you're trying to leapfrog Tier 1s to engage directly with OEMs, chances are you'll need to bring more to the table than just your existing materials portfolio. After all, your product – no matter how special – will still just be one component of a larger system. If it doesn't play nicely with the rest, you're in trouble.
One way to help you better engage with OEMs is to bulk up your in-house application engineering expertise. The materials companies that we have seen become the best solutions providers spend an incredible amount of time and money in understanding the systems they are selling into – building pilot scale systems, designing standardized testing to simulate in-use conditions, developing whole application engineering customer centers – even if they product is only one small component of that system.

Invest in understanding your customers
No matter what strategy you choose to implement, the core idea is the same – successful solutions providers invest in understanding their customers' world. We expect raw material suppliers to continue to face increased commoditization, particularly those operating primarily in mature end markets. The good news is that, these days, OEMs are more willing than ever to meet you in the middle – will you be ready to join them there?
Find out how Newry can help your organization move smarter to move faster. Get traction in your market.