Build the Business Case for Your Design-Driven Innovation
Learn how innovation leaders have increasingly turned to Design Thinking as a strategy for early-stage new product development over the last several decades.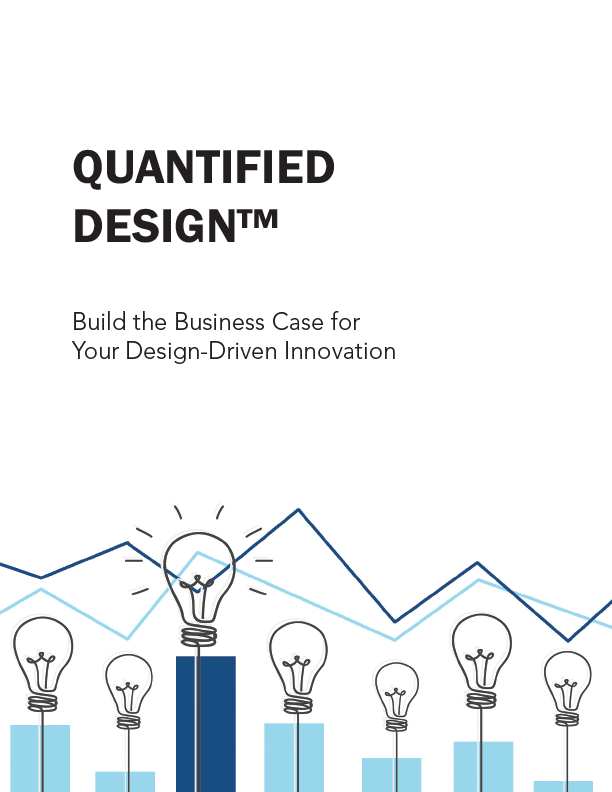 Powered by a focus on user experience rather than rote number crunching, Design Thinking leverages empathy to identify, understand, and provide elegant solutions for unresolved (and often unarticulated) human needs. This flexible, perceptual approach has served as an antidote to "analysis paralysis" for many corporate giants, and the results have been substantial: McKinsey's Design Index recently demonstrated that the top quartile of companies incorporating Design Thinking principles have outperformed industry benchmark growth by as much as two to one when considering metrics such as revenue and total returns to shareholders.
In this QUANTIFIED DESIGN™ white paper download you will read about:
Common design thinking pitfalls and pain points

Design thinking applications for B2B and adjacent market growth

How QUANTIFIED DESIGN™ can be the answer
Grab your free copy of the QUANTIFIED DESIGN™ white paper today, and start learning how QUANTIFIED DESIGN™ can help power your organization's design-driven innovation.
QUANTIFIED DESIGN™